Biography
R. Cavalié.
Professional painter of rather figurative style.
Catalog raisonné: more than 1000 works referenced to date.
Active member of MDA / Fellow of the Taylor Foundation / ARTEC member
Drouot rating in 2007 / Certified Akoun rating in 2015.
Publications: The 10 years of La Chainasine 2012 / Double page in the magazine Art et Design N ° 7 (February-March-April 2016).

"Bonpointism" is my brand.
Because I was born in an unmade bed in the secular school in the country of Jaurès, I chose to build myself my life during and without external help at the start, the good quality points which were only granted to me on account- drops when I was a child, the shoemaker being, by definition, always the worst shod.
For more than half a century, I have walked with stubbornness in a singular pictorial journey within the diversity that the world offers me: nudes, landscapes, genre scenes, portraits, punch events, I confess stop being surprised at both the profusion and the realism of my production.
There is really no artistic approach in my work.
First of all, I see a limping and stubborn march which was bequeathed to me and which I now accept to claim as my own, in all humility.


Addendum 1:
- The majority of the drawings appearing in the galleries are in oil pastel. They are presented with a quality master key which increases the dimensions provided by 4 to 6 cm. If this is not the case, the mention SPP is mentioned. Their transport is carried out flat.
- Like any artist, I destroyed many works that did not suit me. It happens that some have resisted malignantly. They will be found under the acronym NR (Not referenced) most of the time, without title but, with a number in this family, legitimized since signed.
Addendum 2:
Contrary to what is done, all my works are not only signed but also dated.
I do not really care, the idea of the barge saying to himself: "Damn, to this day, it is still on sale! It is surely worth nothing."
Influences
Le Caravage, Mucha Gustave Moreau Edgar Degas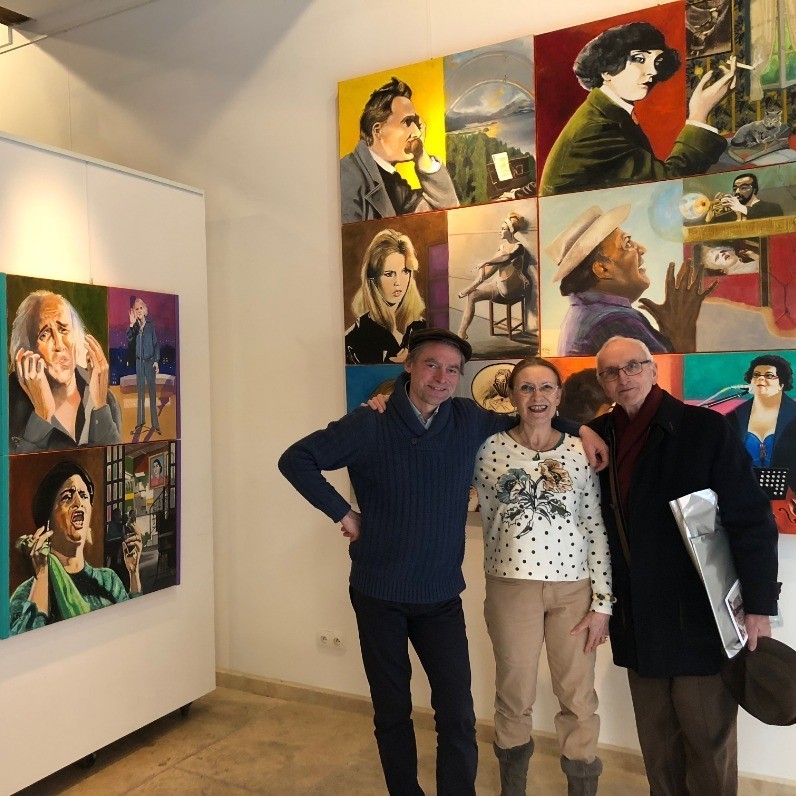 The artist at work
---